I gaze through glass sliding doors at where our small wisteria tree once stood. In my mind's eye, I see a thin grey trunk, empty of branches remains. A symbol of hope after a big storm.
I sit at our kitchen table and reflect on last year.
1. The theme of trusting God recurred over and over.
(Disclaimer: This will be a lifelong learning opportunity so it isn't only for last year.)
Trusting God with relationships. Trusting God to do what only God can do, such as change hearts.
Trusting God enough to step aside and to stop trying to "help" Him. I know, so foolish.

Trusting God enough to tell Him what I really feel, think and want and trusting His love can handle it. In the process, I gain courage to do the same with a loved one.

Trusting God enough to choose joy.
Photo taken by and used with permission of Brandee Shafer Photography(*)
To experience an adventure fully with God requires I trust God.
And if I selected a movie genre to represent my year, as suggested by M. Hyatt, it'd be adventure with unexpected good, sad and funny events.
To experience an adventure fully with God requires I trust God and to a lesser degree, but still needed: people.
Adventure requires trusting my community to catch me when I jump off a power pole while harnessed.

I made new friends and met online friends in person at the Jumping Tandem Retreat and at the Deeper Waters Ministry one day event.
Photo by Flickr CC User: Liz West
2. Hope births joy. And joy needs trust to grow.Click to tweet, please.
The image of our small wisteria tree uprooted and destroyed by a large storm with one small root left illustrates how I felt the last two months of this year.
There were also many "storms" in the nightly news this year. Both required me to fix my gaze again on God, over and over.
But it doesn't describe the whole year.
I have hope in the tree's rebirth and for healing in other areas of my life. God has already begun the healing process.

Hope is the soil from which joy can grow, God also invites me to choose to find my joy in Him.

As I reflect, I also recall the many good gifts He gave me this past year. His best gift: His faithful presence.
Gratitude also helps birth joy and greater trust in God.

"When trust in God grows, joy has the freedom to grow as well. We cannot have joy and worry at the same time."

– Kay Warren, Choosing Joy, p. 151.
3. God can only heal what I acknowledge as real before Him. Click to Tweet, please.
And thankfully, I can trust God with my messy real.
Throughout last year, I repeatedly prayed: "Dear God, please give me the grace to trust You. Show me how." And He did.

Bit by bit. As I trusted and obeyed (* a term which needs discussion) by taking the next step, more was revealed.
And as part of learning to live Proverbs 3:5,6, I also prayed the shortened and the full version of The Serenity Prayer often last year. I will continue along with regularly counting blessings in my gratitude journal.

God graciously led me to Andrew Peterson's "The Sower's Song," at year's end. If you're in the wilderness, this song exudes hope; God works for our growth, joy and good. No experience is wasted.
We can trust God to keep His promises as we abide in Him, even when it is hard.
What movie genre describes your year? Adventure? Tragedy? Comedy? Romance? Other?
Or maybe a song for the year?
What was a recurring theme of your past year?
Thanks for being here.
Many thanks to Emily Freeman for inviting us to share what we learned in 2015.
If you liked what you read, then, join here to receive blog posts in your in-box (for our current Joy Series) once or twice a week.
As a thank you for joining, you will receive a free copy of my e-book on Soul Care (lessons I learned the hard way so you don't have to) and "only for you" content every now and then. Join here to get my blog posts in your in-box once or twice a week.
Linking with encouraging friends: Lyli of #Thought-Provoking Thursdays and Kelly B. of #RaRaLinkup and Jennifer of #TellHisStory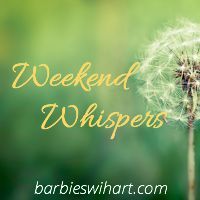 And also linking with wise Holley