Welcome to the first post in our "Joy" series because I want to grow in joy. You too?
The words "CHOOSE JOY" were capitalized in gold lettering on the book.
In God's providence, I found Kay Warren's book Choose Joy: Because Happiness Isn't Enough at our town's library.

What images or words come to mind when you hear the word "joy"?
A couple on their wedding day? Or a child opening up gifts on Christmas? Perhaps a doctor saying the cancer is gone?
A dog with his favorite toy?
Phto used with permission of Flickr User: Sally9258
When Kay confessed she was more like Eeyore in personality than Winnie the Pooh or Tigger (which her husband Rick is), I was very relieved.
By God's grace, we're not limited by our personalities. Eeyores simply need to be more intentional about cultivating joy.
Any Eeyores here? Although I'm not as blue as Eeyore, I am definitely not Tigger.

Kay uses the image of two parallel train tracks: sorrow and joy.
She says we may experience sorrow and joy at the same time but one day, the two tracks will converge into joy when we're in Christ's presence forever. Yes.

How's that for hope? Hope and joy are intertwined.
Kay says:
"0ur definition of joy is crucial. If our definition is inadequate, we can wrongly assume that joy and happiness are synonymous and that having happy feelings must mean we are joyful" and the absence of happy feelings means "we don't have joy." (p.30)
Likewise, we can't tell necessarily whether someone else has joy in her heart simply from what we see on the outside. (p. 30)
According to Kay Warren:
"Joy is the settled assurance that God is in control of all the details of my life,

the quiet confidence that ultimately everything is going to be all right,

and the determined choice to praise God in all things."
Wow. One long definition.
Joy is not a feeling although it may be accompanied by joyful feelings.
Thankfully, Kay slowly unpacks her definition of joy, phrase by phrase in her book, which I'm halfway through now.
Sara Frankl lived with a chronic pain from a terminal illness and yet her blog's focus was "Choose Joy."
Here's her book "Choose Joy," which her family compiled after Sara's death in 2011 at the age of 38. Sara lived her choice for joy despite suffering.

Before you think joy is too daunting, may I confess I've thought the same things. But I'm going to be brave and take the next step toward choosing joy.
Joy is one of the fruit of the Spirit (Gal. 5:22-23) so it is our birthright as God's children.
Before his crucifixion, Jesus told his closest friends:
"If you keep my commandments, you will abide in my love, just as I have kept my Father's commandments and abide in his love.
These things I have spoken to you, that my joy may be in you, and that your joy may be full." – John 15:10, 11 ESV (added bold for emphasis)
Please join me as we explore joy and discover practical ways to cultivate joy in my new series.
What part of Kay's definition of joy resonated with you?
How do you define joy?
Psst. We can pray for joy.
We can ask the Spirit for grace to cooperate with growing joy in our lives.

Keeping a gratitude journal has been one way I've cultivated joy in my life.
Subscribers, I'm working on a post with a sneak peek at my devotional – only for you.
If you liked what you read, then, join here to receive my blog posts in your in-box once or twice a week. As a thank you, I will send you a free copy of my e-book on Soul Care (lessons I learned the hard way so you don't have to) and exclusive content every now and then. Join here to receive my blog posts in your in-box once or twice a week.
Linking with encouraging friends: Lyli of #Thought-Provoking Thursdays and Kelly B. of #RaRaLinkup and Jennifer of #TellHisStory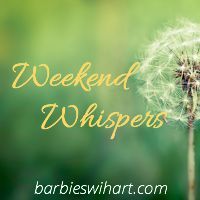 And also linking with wise Holley